When The New Mom FOMO Kicks In
It's the same story for many moms...all your friends gather around you at your baby shower (I was lucky enough to have two!), rubbing your belly, commenting on your glow, buying the cutest gifts and asking all about pregnancy and promising to babysit once the baby is born, but when the time comes, CRICKETS!!!
There's a strange feeling that comes over new moms after settling into motherhood. It feels a little like anxiety, excitement, exhaustion, depression and joy all scrambled together. A partner or the ultimate caregiver like my mom, can certainly help, but there comes a day when a new mom realizes her life will never be the same and it is both beautiful and scary. 
After adjusting to the new role, many moms try to find their mojo by getting dressed, throwing on some makeup and hanging with the girls. In this instance we feel a little free from the non-stop tasks and are happy to be with the girls again, but setting up dates like this really start to be few and far between. You can't blame your kid-free friends because they may not know, and you definitely can't be mad at your mom friends because you know they are busy, but now the FOMO (Fear Of Missing Out) starts to hit hard. 
I remember I was a couple weeks away from giving birth and one of my closest friends planned a trip with two couples to Miami and I found out about it two weeks before they left. I was soooo jealous! Where the hell were the trips to Miami before I got pregnant?! Now all of a sudden friends are taking couples trips?!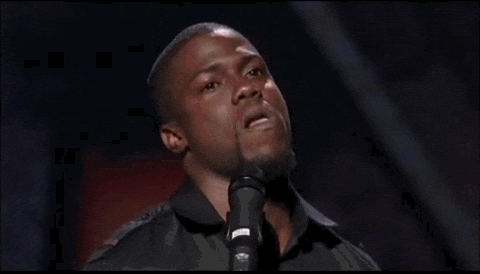 After having the baby, I would scroll Instagram to see friends enjoying bottomless mimosas and brunch, and what bothered me most was no one decided to even call and invite me. This is when I first realized this FOMO for my old crew of friends was not good. I felt left out and I even questioned if some friends were truly genuine. I constantly thought about how only two friends visited me in the hospital and I can count on one hand how many visited my home a few months after birth. I really took it all personal and through conversations with other moms, I see that others did too. 
Here's the thing, I probably made a friend or family member feel the same way when they were going through the new mom phase because I just didn't know, so give grace to all!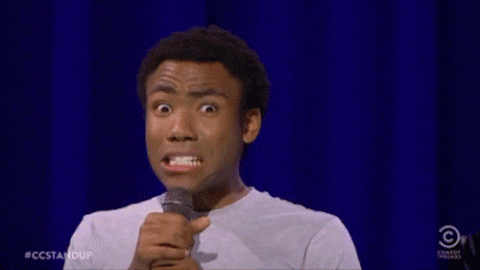 The beautiful part of this journey is that I have bonded with so many new women because of our shared experience of being new moms! I had to learn to redirect that negative energy and realize my life is just different and will never be the same nor should I want it to be. This new phase is about accepting the challenges and embracing this next phase of life in motherhood. I feel less bothered when I see friends having fun without me and FOMO is pretty much non-existent but I am so grateful for the friends that check in, hang out with me and the baby and never stop calling me. :) 
So for the moms experiencing FOMO, let it go! Many people think they are doing you a favor by not calling and bothering you, but if you must, tell your friends how you feel. I know I have a few friends I can call and they will come at the drop of a hat to help with my baby. Build a new tribe if you must, but don't fall into the feelings of FOMO. Redirect that energy, because you will certainly need it. For my kid-free friends, call your girlfriends, send food, stop by for 30 minutes and wash the dishes, take a walk with them around the block, just be present, your friend will love and appreciate you forever!
A special thanks to all my girlfriends who made sure I knew I was loved during this new phase of life. You are truly remarkable ladies and I love you. 
To all the moms out there, whether you are building a business, climbing the corporate ladder, perfecting a side hustle or a stay at home mom, take time to take it all in, the babies grow so fast!
Lastly, Berkeley (my baby girl) will be a big sister in October 2021!