Pre-Order the Jumpsuit Today!
The brand new Jumpsuit is finally here! This soft jersey material is perfect from day to night and most of all, the underarm area is lined in our signature moisture wicking fabric to draw sweat away and keep you sweat-stain free. Pre-order yours today!
The Roxanne
Our Brand
The mission at Lizzmore is to provide timeless, modern, and functional pieces for the working woman's wardrobe. When we initially launched, we lined our dresses with fabrics that had been treated with moisture wicking technology. As a brand founded in our nations capital, we understand the daily grind of meetings, presentations and commuting. We've taken a look in the mirror and have seen the sweat stains, we hated it too, and thats why this brand exists. We are here for women that work hard. The corporate climbers, risk takers and ceiling breakers. Stay confident all day, don't sweat the small stuff, focus on the wins. All dresses are made in the USA to support the growth of domestic jobs. Our suits and shirts are designed in the USA and made with the utmost ethical standards in Thailand.
Win with Results.
Introducing 3 types of clothing: custom clothing, ready to wear and moisture wicking. Classic workwear for the office or remote.
SHOP NOW
PRESS

BOLD TV- NYC
GREAT DAY WASHINGTON
Testimonials
I work in Marketing at a very conservative consulting firm so sleeves and knee length are important to me. "The Mattie" dress is so comfortable and it accomplishes those must haves plus more! The front split adds a little flair, I presented in this dress and no sweat stains came through. Definitely ordering again.

Tee
I love my new dress! The fabric is soft and stretchy and has some give. The cut on "The Mattie" is very flattering to my figure (curvy) and because it has sleeves, I can wear it for most seasons. I have worn it twice, once to a conference presentation and to teach and I received compliments both times. My only caution is that it is a bit long for my short frame (5'3"), so I would size up. I will buy another dress from Lizzmore!

Rebecca
I'm in love with my Stephanie dress! The fit works perfectly for me. I typically have to alter my garments to suit my body, but I was pleasantly surprised when I tried this dress on. To add, the fabric is lovely, not sheer at all! I love wearing a blazer over my dress, or layering with a slim fit turtleneck or blouse underneath!

Roxanne
Love this dress. Fits comfortably and is snug in all the right places without being too tight or uncomfortable. Perfect with or without a blazer!

Amanda
As seen on WUSA9
Lizzmore Womenswear was featured on the morning news show, Great Day Washington in our nations capital. Please check out the link below to see more. 
View segment

NYC BOLD TV
"I love the concept, its smart, usable clothes, and exactly what working women need."
-Diana Falzone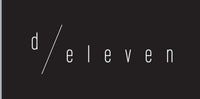 D/11 Concept Boutique
We were so lucky to host Lizzmore Womenswear in a week log pop-up. The designs are great and comfortable and we can't wait to have this brand in the store again for our customers. 
-Chrystine (Manager)